TEDGUM Company was founded in 1993 in Ruda Slaska in Poland,
in order to distribute automotive parts. After not a long time we decided to start our own production of rubber and metal-rubber components.
Nowadays we are one of the leading manufacturers of
engine mounts, control arm bushings, bump stops and other rubber elements for automotive and also supplier of metal and rubber solutions for branches like construction, agricultural, mining, naval industry and many others.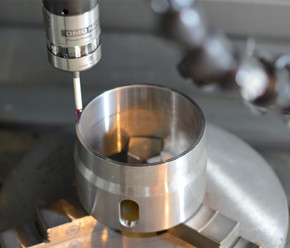 For a customer TEDGUM® brand most of all means product of high quality.
For us, as an organization, it is the way starting from designing of the product and choosing the raw material, through it's machining, quality control, and eventually delivering the final product to the customer's warehouse.
Not only many years of experience, but also a passion of creation is present in each stage of production.
We check how the element behaves itself in the original system
already in the first stage of introducing element to the production procedure. We analyse if any corrections are needed in the product to make sure it will play it's role in the system in the best way.
Every product implementation is assisted by chief technologist what concludes in perfect cooperation between management and production department staff.
We provide solutions that meet customers' needs, because we are flexible and open for signals coming from the market.
Our TEDGUM® PRO product line is the result of open minded strategy. The line is to improve OE products, so the replacements can serve longer than the original products.
Additionally, in order to meet the changing needs and growing quality expectations, we have elaborated and implemented Quality Management System compatible with the requirements of ISO 9001: 2015 standard, that have been functioning in our organization since the year 2016.
Only trusted raw materials suppliers.
We cooperate only with the rubber and polyurethane suppliers able to provide customized raw material that can meet our rigorist requirements. Only raw materials that meet our standards are chosen during materials selection stage.
Additionally statistical entrance quality control of brought raw materials is proceeded. This is achieved by using Lloyd testing machine and close cooperation with outer laboratories. Metal elements are made with high precision and elements are connected in final product that, in the next stage, undergoes series of tests in order to verify and confirm that every spare part meets the same requirements as OEM elements.
Our goal is to care for sales dynamics as well as for the achieved level of authority in the automotive industry.
Company TEDGUM is also made by the its stuff – qualified experts, who strive to achieve competitive advantage by creativity and involvement.