A car lift is a must-have for any professional workshop. However, even the best lift will not perform properly if the rubber lift pads, that are in direct contact with the vehicle, are worn out.
What could be the consequences of using damaged pads?
Placing a car on damaged lift pads may scratch or damage the car body, or even cause the car to slip during servicing, and thus expose the workshop to high costs. Of course, the customer's opinion about the workshop where the car was damaged during the repair may also suffer.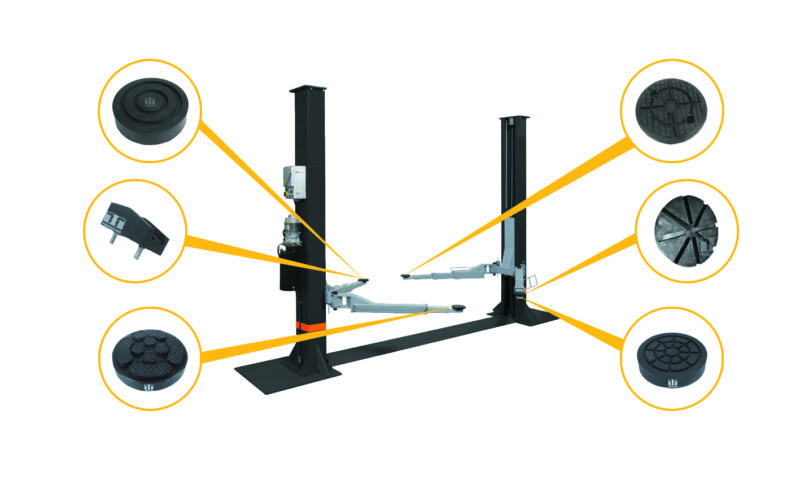 Rubber lift pads as a consumable element?
Like, for example, tires in a car, the vehicle lift rubber pads are a consumable element. Worn tires are replaced when the tread is too low, it is also worth replacing the pads when they have signs of wear or damage to the surface. Applying an analogy to car tires, which are the only element connecting the car with the road while driving, the rubber pads are the only contact of the serviced car with the car lift.
It should also be noted that the rubber material from which the washers are made is subject to natural ageing processes and even unused washers may deteriorate overtime. Also, various types of chemical preparations that are used in a car workshop can cause this element to age even faster.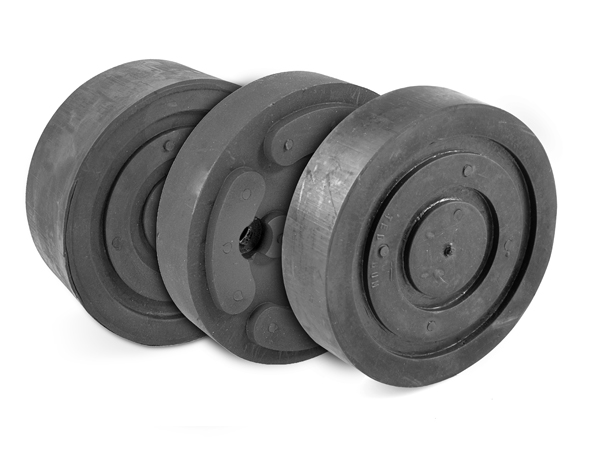 Safety first and foremost.
In addition to protecting the serviced vehicle, the safety of the service technician must first and foremost be considered. The stable support of the car is the basis for safe work. It is recommended to check the condition of the lift rubber pads on an ongoing basis and react to any disturbing marks on their surface.
When selecting lift pads, it is worth to mention to check whether they have any cracks that may indicate ageing of the washer or mechanical damage, e.g. during transport.
Our offer includes a wide range of pads that fit both the column lifts and car jacks. The dimensional specifications and photos of the offered washers are available in our free online catalog, and sample models are available on the list below.
Where to buy TEDGUM lift pads? "Where to buy" section.