How to correctly replace 3-parts bushings?
Before replacing
Removal process
1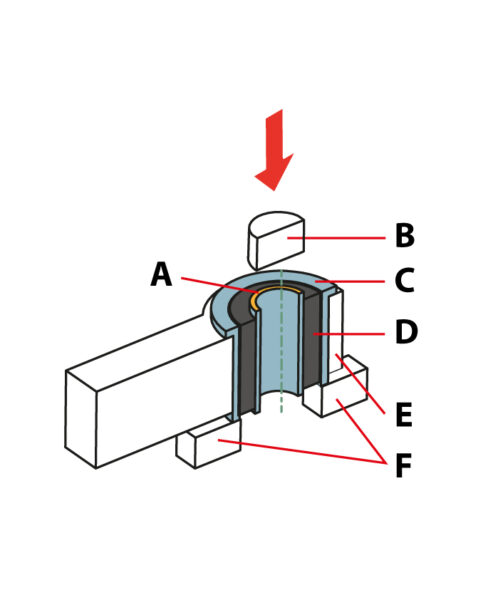 Remove the inner sleeve with the rubber, leaving the outer bushing in the socket
Correctly disassembled element
Installation
1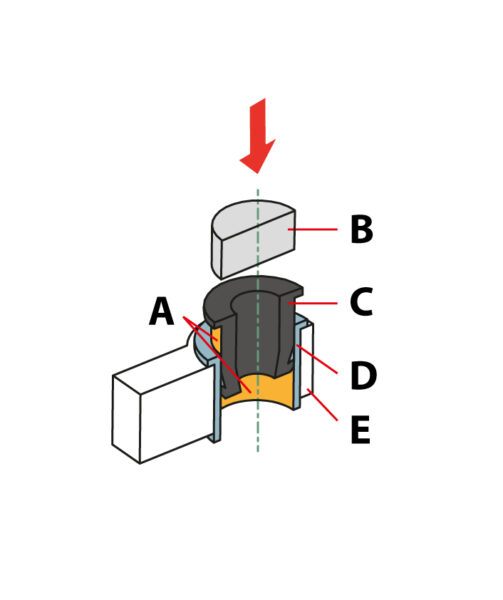 All elements should be properly lubricated with the supplied grease
2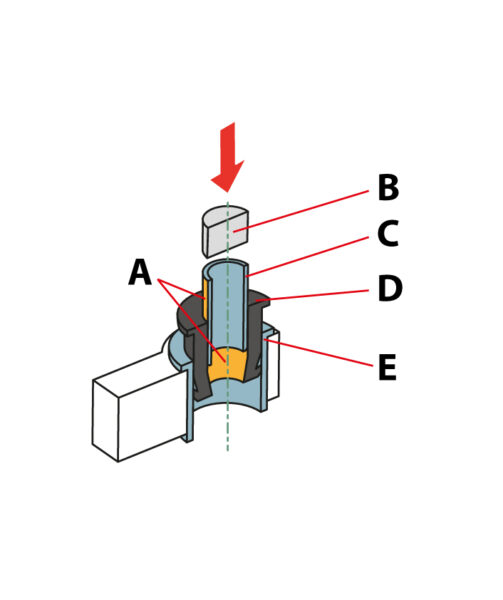 Press the new polyurethane insert on its half length, then press it.
4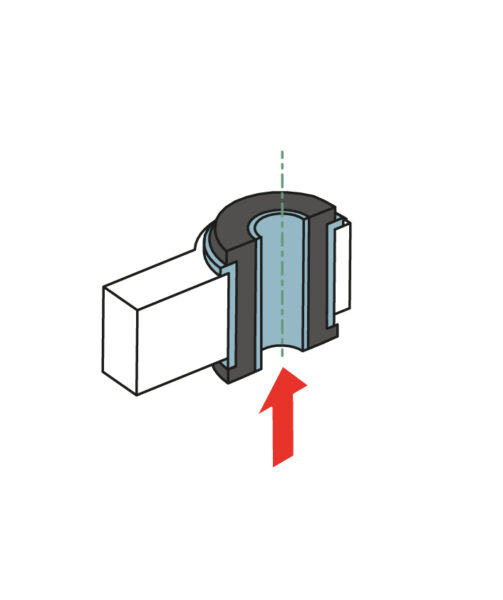 Press the insert from the bottom to align it.