What are bump stops?
Bump stops, also called bumpers, are most often made of rubber, polyurethane, polyurethane foam, or other material capable of absorbing the force of an impact. In the case of the automotive industry, bump stops are used to protect other elements from damage. They can be found at the mountings of the cabin, doors, luggage compartment flaps, and above all, in the suspension, which we will focus on below.
Examples of bump stops: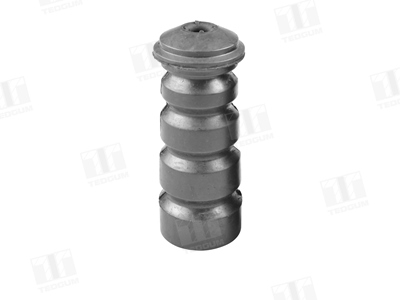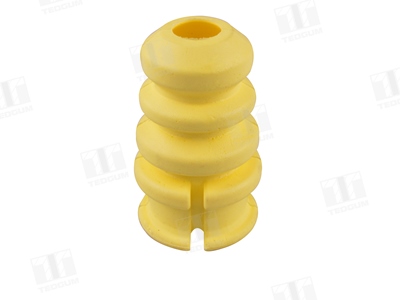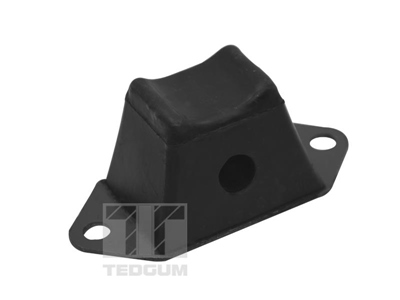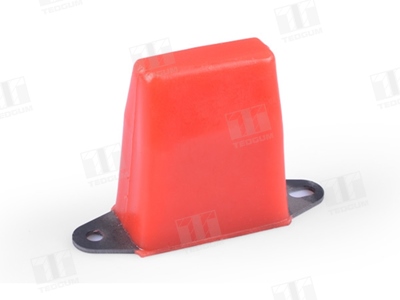 What is the task of the suspension bumper?
Each shock absorber has a compression limit called travel. If it is exceeded, the element may be damaged as a result of its crushing. A similar situation is in the case of springs, the excessive compression of which may damage them or even cause them to fall out of the seat.
The bumper is designed to protect these elements against this type of damage. Such damage can be enough when overcoming unevenness, which can cause a greater degree of compression than the limit value. This is especially dangerous when the vehicle is heavily loaded.
How are the bump stops built?
Shock absorber buffers can be placed on the shock absorber piston rod. In this case, it has a bore inside that corresponds to the diameter of the piston. It is important that the bumper is not too tight and that the opening is not too large for the action to proceed properly. Bumpers that are fitted outside the damper strut can have different shapes.
Bumpers often have several narrowings on their surface, which are designed to force the bump stop to work progressively. At the beginning, the resistance of the bump stop is small, but as the pressure increases, the resistance is bigger and bigger.
It should be remembered that each material from which the buffers are made has a different elasticity characteristic. Replacing the factory-made rubber element with a polyurethane element may change the damping characteristics and affect the comfort of driving on uneven surfaces.
How can the bump stop be damaged?
Bump stops are most vulnerable to damage when they are often largely deformed. Most often it happens when driving through large bumps, especially under heavy loads and high speed. Bumpers, due to their location, are also very exposed to weather conditions. Rubber elements are also exposed to the ageing process related to the oxidation of the rubber.
In the case of bumpers located close to the engine, it is important that they withstand higher temperatures.
Bump stops in motorsport
Bump stops are especially important in the case of car tuning consisting in lowering the suspension. The lowered suspension travel causes the suspension to reach the shock absorber's operating limit more frequently. Polyurethane bumpers and even bumpers made of a special wire mesh are used more often here.