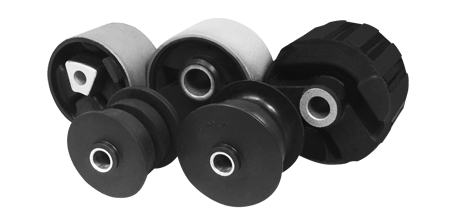 Engine mount inserts are a much cheaper solution than a complete element, which is often not available on the market or available only as an OEM element. The biggest advantage of using a engine mount inserts is a reduction of repair cost. Savings can reach up to 50% with this solution.
The advantages confirmed by tests also include higher wear resistance through the use of upgraded engine mount inserts. Replacing the insert alone has a very positive impact on environmental protection by reducing waste. In this case, various types of enclosures are reused, which significantly reduces the cost of recycling.
Our offer includes engine mount inserts for almost all brands of passenger cars and LCV's.