The 7th generation Honda Civic was launched in 2000, when the Civic was already firmly rooted in the minds of car enthusiasts. Low weight and high-reving engines provided above-average driving characteristics, which made this model popular in a wide range of fans to this day. The face-lift was carried out in 2004 and the production ended in 2006.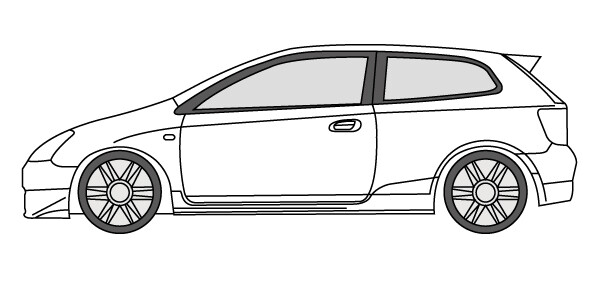 The oldest 7th generation Civics are already 20 years old, so some components might need to be replaced. While it is a solid construction, characterized by high reliability, the rubber suspension elements usually no longer have the original properties. When renovating your suspension, consider replacing standard bushings with polyurethane components. This is especially important if you want to improve the driving characteristics of your car.
Polyurethane bushings that we offermake the suspension work more rigid. The hardness of 70ShA provides more reliable handling compared to the use of rubber elements, but at the same time allows sufficient vibration absorption to allow the vehicle to be used on an everyday basis. These elements are also much more resistant comparing to the rubber ones, especially to the weather conditions.
The set contains the following elements:
Polyurethane set for the front suspension contains:
FRONT CONTROL ARM BUSHING L=R (REAR) – 2pcs
RONT CONTROL ARM BUSHING – FRONT L=R – 2pcs
---
Polyurethane set for the rear suspension contains:
REAR UPPER CONTROL ARM BUSHING (TO CARBODY) – 2pcs
REAR UPPER CONTROL ARM BUSHING (TO WHEEL HUB) – 2pcs
REAR TRAILING ARM BUSHING (REAR) – 2 pcs
REAR TRAILING ARM BUSHING (FRONT) – 2 pcs
REAR STEERING KNUCKLE LOWER FRONT BUSHING – 2 pcs
REAR LOWER HUB BUSHING (REAR) – 2 pcs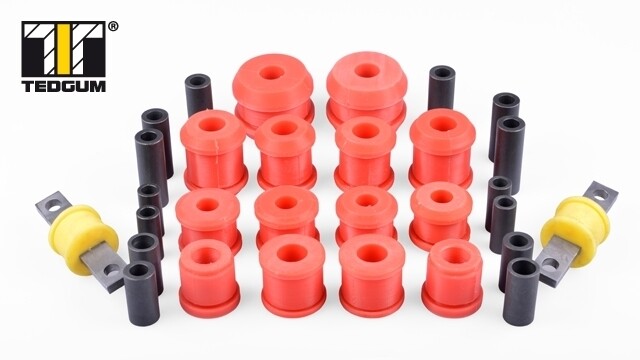 Full offer of polyurethanes for Honda Civic can be found in our catalog.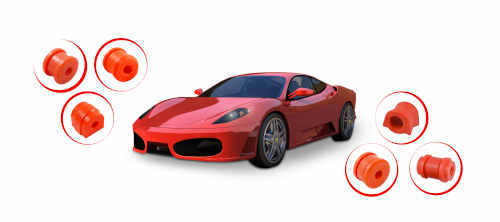 Polyurethane Parts Catalogue
Catalogue of polyurethane parts not only for motorsport