World of Motorsport has no place for compromise. Comfort is not what really matters in favour of great handling and ability to transfer power to the tarmac. Most important part of sport suspension is a proper set of springs and shock absorbers, but other elements also have huge impact on performance.
In Motorsport, we usually use a set of gas-oil dampers in the company of one or two springs. In case of using two springs, the first one is responsible for creating pre-stress for right stiffness and the second one is used for damping purposes. Springs can also have a different work characteristic: linear or progressive. A progressive spring deflects on various amount according to the load, while the linear one deflects proportionally to the load.
Shock absorbers in a competition car have a wide range of adjustments. It does not only occur to the ride height and stiffness. A "high speed" adjustment is responsible for shock absorber reaction time and "low speed" is responsible for how long it will take before the shock absorber will reach current top compression point. There is also a "rebound" adjustment – it defines how long it will take until the shock absorber will depressurize. Changing the "rebound" can highly affect handling on uneven roads.
Effective cornering is often more important than high-power output. Suspension and steering system in a race car are more direct compared to the regular car. It is also common that the steering ratio in a race version is different than in a regular version of the same car. The driver has to make fewer moves on the race car steering wheel from maximum left to maximum right position. Wheels alignment, suspension work and travel also differs from a regular road car.
In racing on racetracks or rallies, professional race teams use uniball rod ends as linkage between suspension elements. Usually, they're made from teflon, aluminium alloy, titanium or stainless steel and the desired shape and dimensions are obtained through forging metal which is an expensive process. Uniballs have great strength and durability, however they almost don't have damping properties, which is good at racing, but makes it not suitable for an everyday car. It is interesting that some road legal cars are using that type of linkage, for example in a Mercedes-Benz AMG GT-R.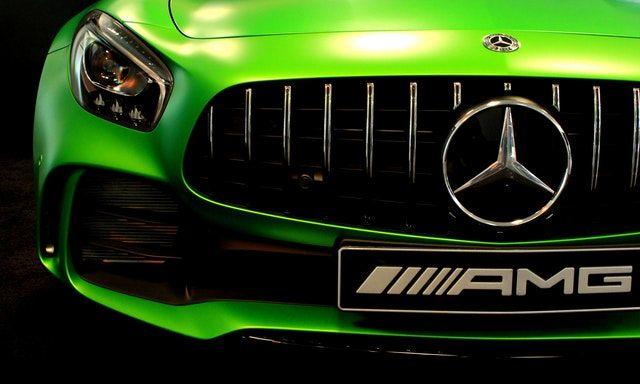 Despite the fact that uniball rod ends are very durable, they do also damaged – and not only on rally stages where most roads are uneven. Even a smallest play makes them unusable, and they have to be replaced. Uniballs must also be kept clean, as dirt can damage the internals very quick. Therefore, it is common to use some sort of protection, but a periodical damage inspection is still required, so this solution has not been adapted to regular cars.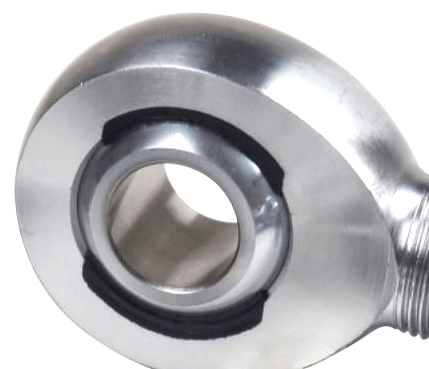 How to give your vehicle a more sporty driving experience? In addition to the springs, shock absorbers and anti-roll bar change, polyurethane bushings are also worth considering. Polyurethane elements have higher stiffness and strength comparing to regular rubber. Each year a growing number of enthusiast decides to mount polyurethane bushings, especially when they have a high expectation in terms of driving precision. This solution is increasingly used in everyday cars, and in rally, drift or off-road it became a standard.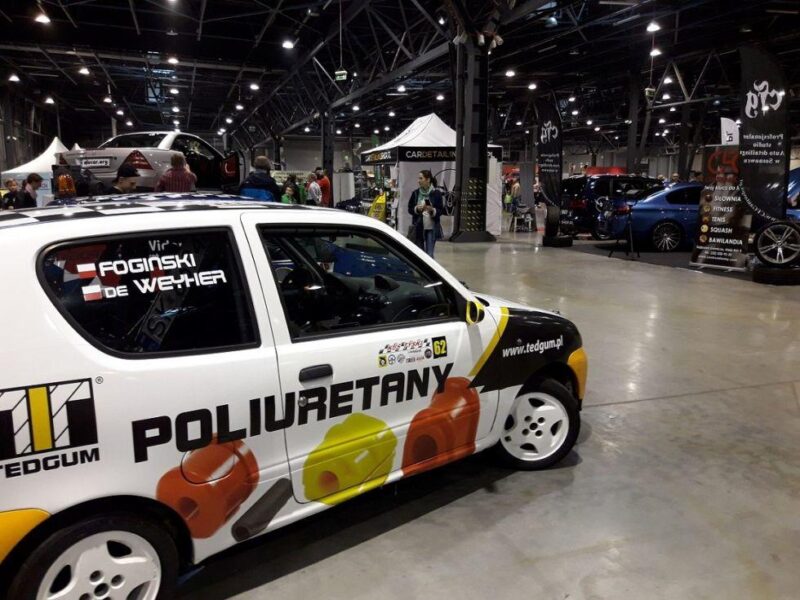 Stiffness of polyurethane elements is expressed on the Shore (ShA) scale. The higher the number the stiffer the element. Still, it is worth remember that not all the roads are equally even and choosing too stiff elements might cause a lack of driving precision on uneven roads. Rubber elements in cars are used not only to join individual elements together, but also to damp the suspension vibrations.
The tensile strength of polyurethane elements varies from 20 MPa to 50 MPa, while regular rubber can withstand up to 20 MPa. This material has also a greater resistance on toxics and attrition. Usually, they are also much easier to mount – just press the lubricated polyurethane bushing into the socket and then press the metal sleeve into the bushing.
Since this material has such great properties, why is it not used in serial vehicles? Even though a polyurethane bushing has greater strength than a rubber one, a small clearance caused by material loss will grow much faster compared to the rubber bushing. The suspension with polyurethane elements can also generate unwanted sounds in the form of squeaks. Undoubtedly, this phenomenon can be reduced by using high-quality components with proper fit, correct lubrication of parts before assembly and periodic maintenance in the form of lubrication. The lubricant must have a high resistance to weather conditions, which is perfectly fulfilled by Teflon or silicone grease.