Driving off-road cars on unpaved roads, is – according to his lovers – a hobby for everyone.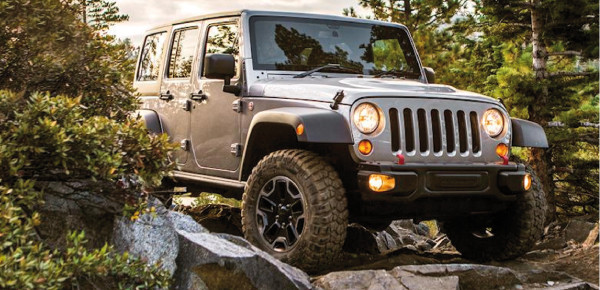 There are many off-road clubs across the world with a constantly growing group of participants. This can also be seen on our roads – more and more often we can see off-road vehicles in everyday traffic. Apart from legal restrictions, this active way of spending free time can be practiced nearly everywhere, from forests and mountains, through quarries and gorges, to specially prepared tracks.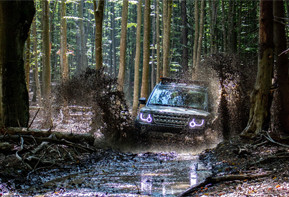 Both mass-produced off-road vehicles and vehicles that have undergone extensive modifications are used. The more difficult the driving conditions, the more extensive modification the car usually undergoes. Muddy terrain, riverbeds, forest roads, desert dunes, steep climbs and descents require off-road fans to properly prepare their machines so they can fully experience amazing adventures.
In addition to the body, suspension components are the most exposed to the damage element of an off-road vehicles during expeditions. Even in the most durable off-road vehicles, these elements will sooner or later be damaged due to extensive loads while driving on uneven terrain. An effective way to strengthen the suspension is to use polyurethane elements.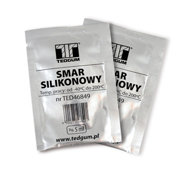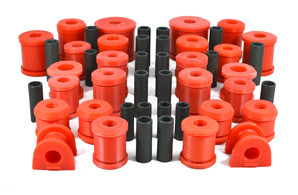 Polyurethane elements in suspension
Choosing polyurethane suspension components with greater hardness, it should be remembered that by providing more precise control over the car, we reduce the driving comfort. Sometimes, the vibrations and unevenness can be felt much more.
Polyurethane has a much higher strength compared to rubber. The tensile strength is from 20 MPa to 50 MPa, and for rubber the maximum value is 20 MPa. This material is also much more resistant to abrasion or harsh weather conditions, which is especially desirable in off-road. It is also resistant to petroleum products, while the rubber is dissolved by them.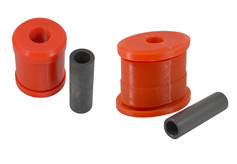 The hardness of polyurethane elements is expressed on the Shore A scale (ShA). The higher the value, the harder the element. It is also worth paying attention to the easy installation of polyurethane bushings. Usually it is enough to use grease, insert polyurethane elements into the socket, and then push the metal sleeve into them.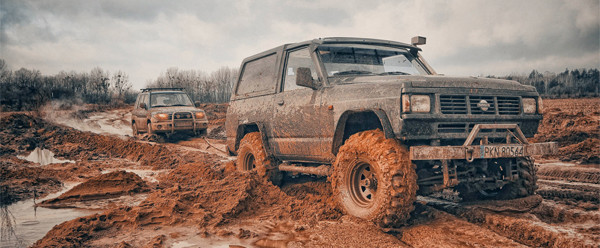 Rubber vs Polyurethane bushings in off-road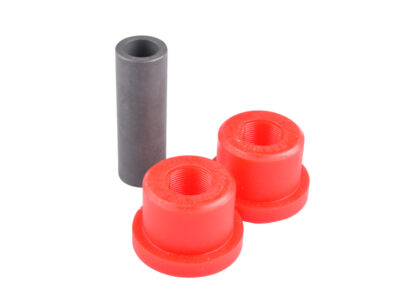 Less vibration damping
Greater steering precision
Need for a periodical maintenance
Ease of an assembly in case of a 3-piece bushings

Louder suspension work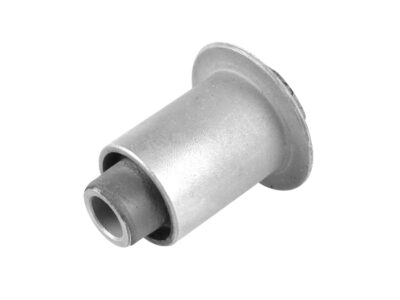 Greater vibration damping
Less steering precision
No need for a periodical maintenance
Assembly requires special tools
Quieter suspension work
The full range of our polyurethane components (not only for polyurethane bushings in off-road) can be found at www.tulejepoliuretanowe.pl
We also make polyurethane elements on request. Also in low production series. More about our production of polyurethane components.