Among the metal-rubber suspension bushings, in addition to the standard elements in the construction, there are also sleeves that have a slightly different characteristics. Stepped bushings may be one such unusual example. While in the case of bushings whose two different dimensions differ significantly and this can be seen at first glance, there are no problems with the disassembly and assembly error, in the case of small differences in dimensions such a problem can occur and it happens quite often.
What to pay attention to?
One such example may be the rear lateral rod bushing in the 1993-2000 Ford Mondeo. At the moment when the bushing is placed in the swingarm – it may happen that we overlook the fact that it has 2 different dimensions. Therefore, it is important to take measurements before pressing in the bushing. Remember to press in from a smaller diameter to a larger one. Otherwise, the swingarm socket will be pushed apart, which will result in the newly pressed bushing not being properly seated. Of course, pressing in a new bushing also requires paying attention to the direction of pressing. The same as in the case of differences between the control arm replacements from the original ones, here also the replacements may differ.
Stepped bushings and replacements
Some manufacturers use different bushing diameters in their replacements (often giving up two-dimensional ones) than in the original. You should then check the diameter of the socket in the swingarm being repaired, because in such cases the bushing matching the swingarm OE will not fit, which may cause its malfunction.
Examples of elements with two dimensions of the outer sleeve:​

Correct assembly method: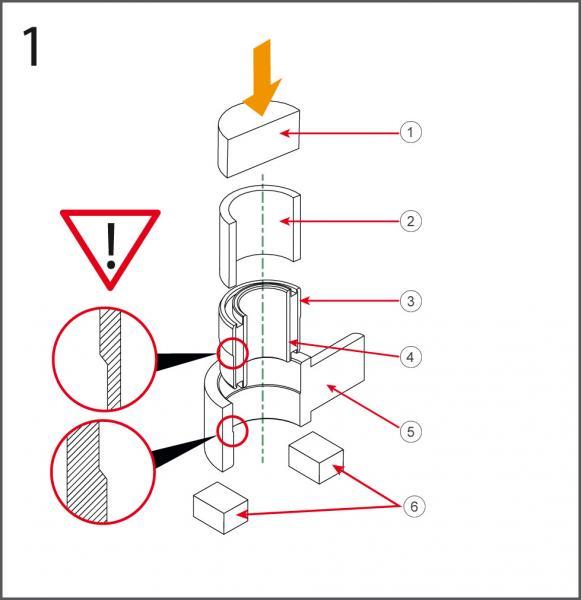 Incorrect installation method: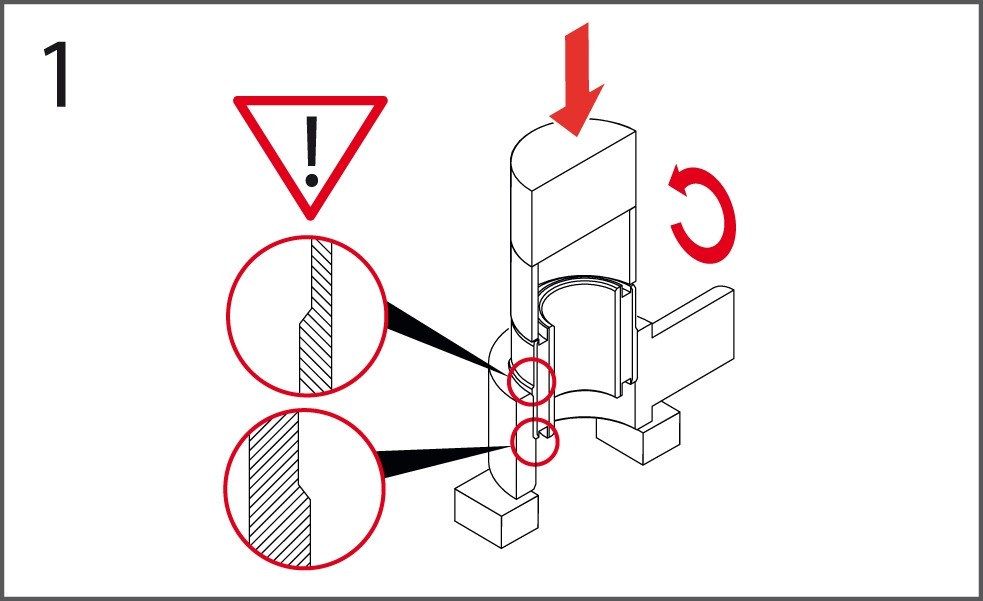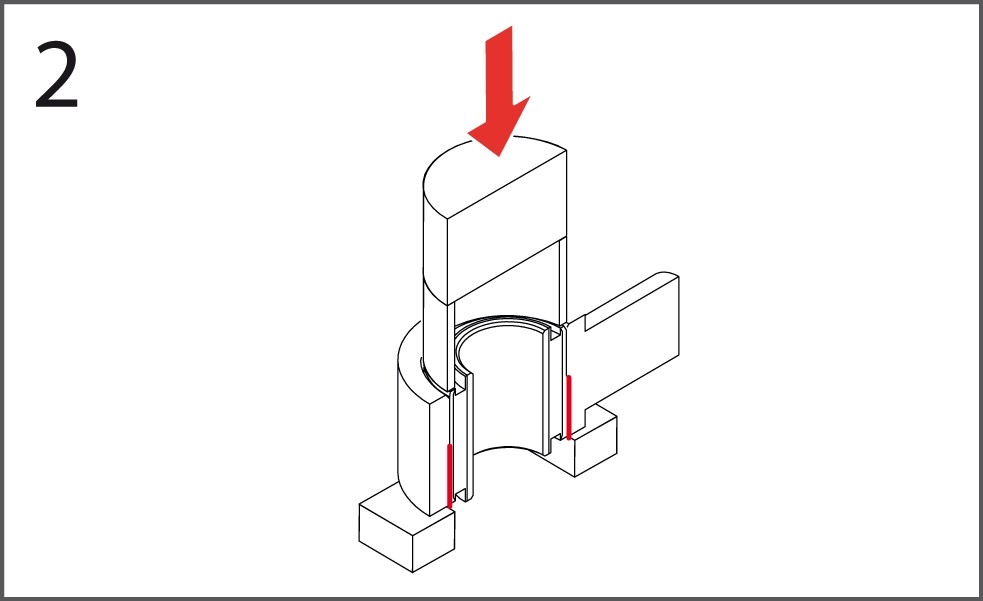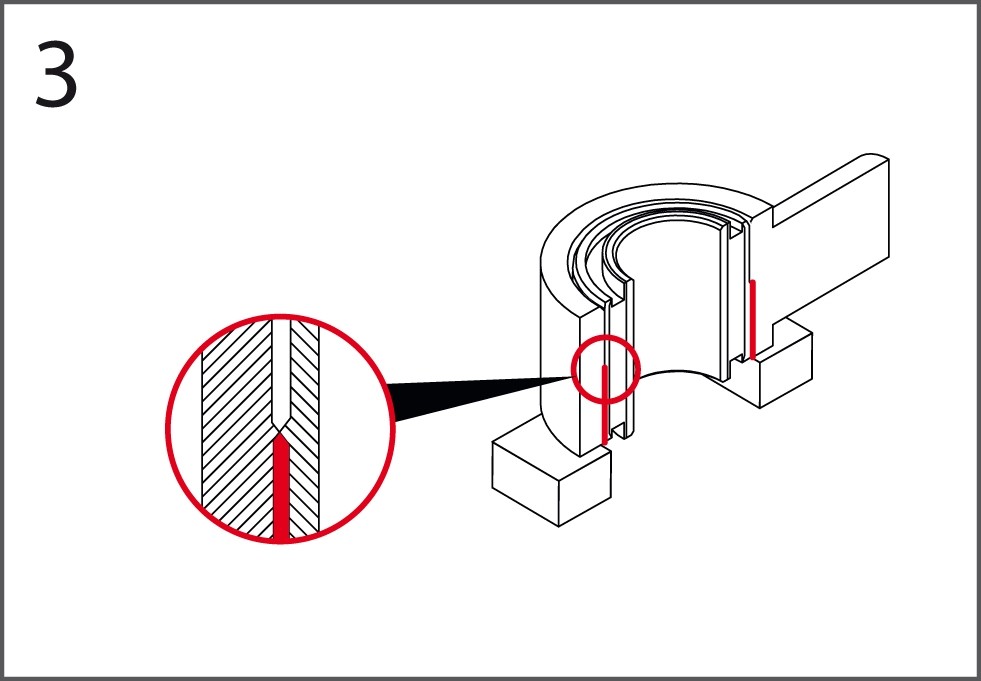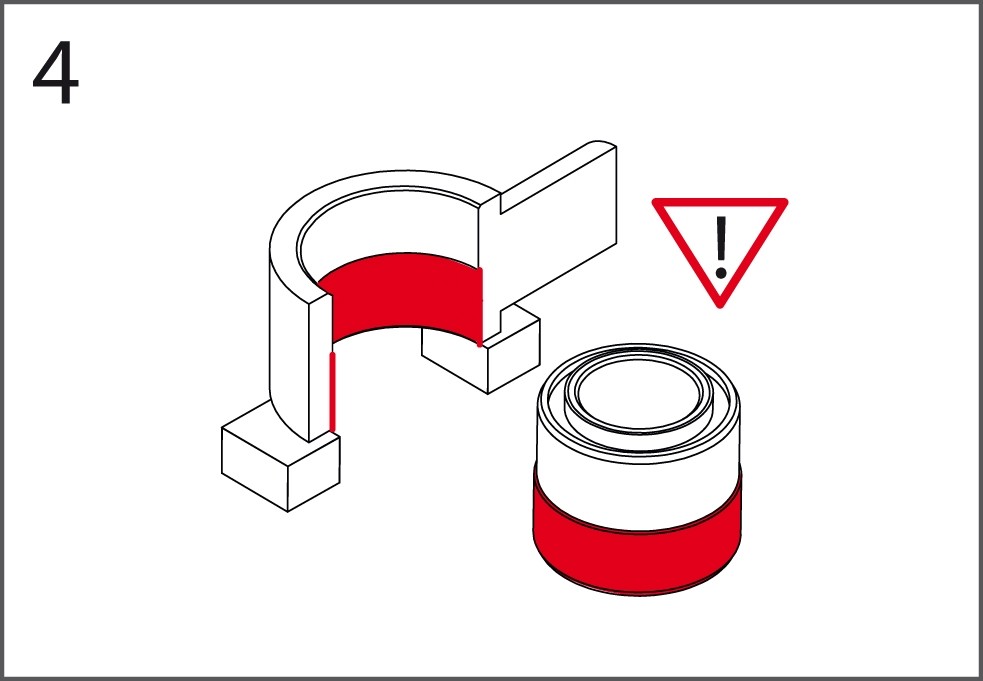 Download this instruction in PDF

Where you can find stepped bushings?
Stepped bushings are not very popular among the suspension solutions, what additionally can put the vigilance down. It is always worth to check if the bushing has the same dimensions on both the ends of outer sleeve. Additionally, this situation can also be found in the engine mount inserts (more about engine mount inserts can be found in separate post). Below we present the list of other cars where the stepped bushings can be found. Of course this is not the whole list of the elements, so it is worth to be careful every time while replacing bushings.
MITSUBISHI (Outlander, Carisma, Colt, Lancer, Space-Star) REAR LOWER LATERAL ROD BUSHING -REAR (OUTER=INNER) (TEDGUM 00745593)
VOLVO (S40, V40) REAR LOWER LATERAL ROD BUSHING -REAR (OUTER=INNER) (TEDGUM 00745593)
FORD (S-max, Galaxy, Mondeo) REAR LATERAL ROD BUSHING – REAR (TEDGUM 00225989)
MAZDA (323, 5, 626, Premacy) ENGINE-GEARBOX MOUNT (TEDGUM 00220525)
PEUGEOT (4007) REAR UPPER LATERAL CONTROL ARM BUSHING (TEDGUM TED42448)
PEUGEOT (4007) REAR LOWER LATERAL CONTROL ARM BUSHING – REAR (TEDGUM 00518965)
CITROEN (C-Crosser) REAR UPPER LATERAL CONTROL ARM BUSHING (TEDGUM TED42448)
CITROEN (C-crosser) REAR LOWER LATERAL CONTROL ARM BUSHING (TEDGUM 00518965)
MITSUBISHI (Lancer, ASX, Outlander) REAR LOWER LATERAL CONTROL ARM BUSHING (TEDGUM 00518965)
MAZDA (6) REAR LOWER LATERAL CONTROL ARM BUSHING (TEDGUM 00398334)
FORD (S-max, Galaxy, Mondeo) REAR LOWER LATERAL CONTROL ARM BUSHING, OUTER TO HUB (TEDGUM 00229733)
VOLKSWAGEN (Amarok) FRONT LOWER CONTROL ARM BUSHING (TEDGUM 00729783)
MAZDA (CX-7) REAR LATERAL LOWER REAR CONTROL ARM BUSHING (TEDGUM TED41043)
MAZDA (CX-7) REAR LATERAL LOWER REAR CONTROL ARM BUSHING (TEDGUM TED41410)
NISSAN (Murano) REAR LATERAL LOWER REAR CONTROL ARM BUSHING (TEDGUM TED39369)
CADILLAC (Fleetwood) REAR TRAILING ARM BUSHING (TEDGUM TED96770)
HONDA (Accord, Odyssey, Pilot) REAR LATERAL LOWER REAR CONTROL ARM BUSHING (TEDGUM TED12342)
MAZDA (3) REAR LATERAL LOWER REAR CONTROL ARM BUSHING (TEDGUM TED66189)